PRECISION MADE CARTRIDGES – GUARANTEED WITH ISO9001 QUALITY ASSURANCE!
Thermocouples: cartridge with internal thermocouple.
Our cartridges can be manufactured with inbuilt sensors at either end, or in the middle of the cartridge – or placed according to our customer's requirements. The inboard method we use can enhance the length of the cartridges life, by controlling the localised temperatures, also saving energy and allowing its placement where conventionally positioned thermocouples cannot be placed due to a lack of space. Several types of temperature regulators i.e. J or K types are available, also those which require a special thermocouple can be considered.
Insulated Thermocouple Option A


The A model is fully insulated from the heater wire connections and the protecting sheath. Among its main advantages is the protection of the instruments used for temperature measurements. This is very important as the readings are rapid and the read-out needs to be responsive & continuous.
Thermocouple Option B (our standard)


The thermocouple, in this model, is in direct contact with the protecting sheath of the cartridge, thereby ensuring very quick and accurate reading -precisely where the cartridge is mounted.
Thermocouple Option C


This model can be housed exactly according to our customer's requirements. This is important for lengthy cartridges to ensure that a median temperature is obtained.
N.B.. a minimum cartridge size may apply.
Installation Tips
When a cartridge has a thermocouple installed, several factors need to be considered. If the temperature of several cartridge heaters needs to be controlled, it is advisable to place the cartridge with internal thermocouple within the middle of the group. The thermocouple should never be placed at one of the extremities of the cartridge as this could give an incorrect inner temperature reading for the heater.
The wire of the thermocouple is 1 meter long; you should compensate for longer distances and adjust your regulator for more accurate temperature reading in these cases.

WE HEAT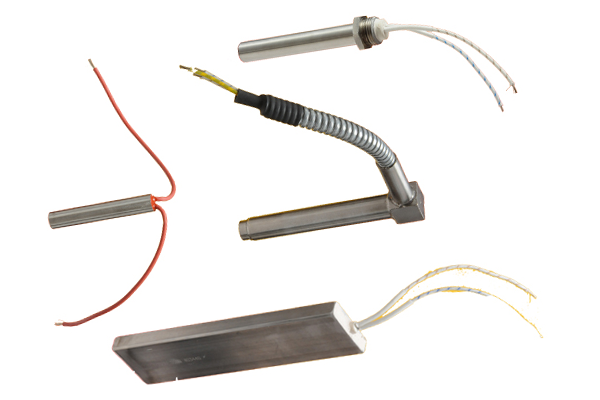 WE MEASURE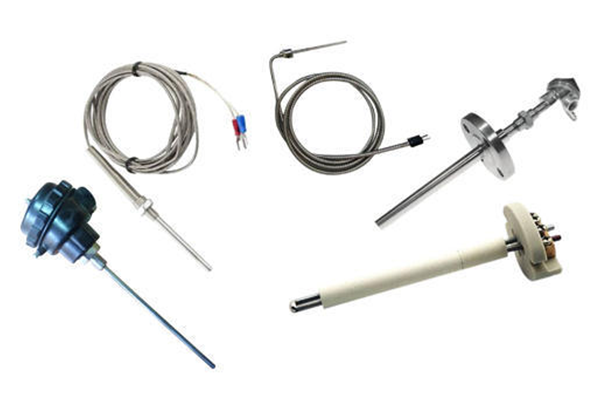 WE CONTROL