PRECISION MADE CARTRIDGES – GUARANTEED WITH ISO9001 QUALITY ASSURANCE!
Custom Cabling and Protective Sleeve Configurations
Importance of protection.
The choice of connecting leads and cabling are very important. We have a combination to suit your application - including shocks, vibrations, and sudden excessive movements to avoid scratching, cuts and breakages as well as different environmental situations like excessive heating, moisture, corrosives fluids, etc.
Rigid Nickel Rods (Ref. Vn.)


Rigid pure nickel rods where the application require the positioning of the connections. These do not resist repeated movements. Rods are coated with insulating materials& can be used in conjunction with ceramic beads for extra insulation.
Glass Fibre Lead 350/450/1000 C (Ref. Cv)


Pure nickel wires, sheathed with glass fibre &coated with silicone, it stands up very well to high levels of heat. This is our standard lead.
Fluoropolymer Lead (PFA) /Teflon up to 250 C (Ref. Tf.)


Ideal for waterproofing and clean environments required for the cable. Not resistant to high levels of heat.
Flexible Silicone Lead upto 200c (Ref. P.Sf.)


Ideal for large movement, vibration and moderate temperatures.
N.B. Lead wires are swaged of crimped depending on the application
3 Core Silicone Tube  (Ref. P.Cs.)


Flexible and ideal for long distances. Good for moderate movement, vibration and resistant to high temperatures. Copper cored.
Silicone Sleeve  (Re. P.Fs.)

Ideal for moist environments and moderate friction. Used to protect internal glass fibre leads.
Steatite Beads  (Ref. Pst.)


Ideal for very high temperatures used with pure nickel wire within in its interior. Not recommended for excessive vibrations or shocks.
Fibre Glass Sleeve  (Ref. P.Fv.)


Protects against high temperatures, and moderate friction. Ideal for twin core cables
Twisted Mesh/Braided Metal  (Ref. P.Tm)


For applications with high friction and constant flexing is required. Mesh is of stainless steel.
Nickel Vinkel Hose or Galvanise Steel Armour (Ref. P.Tv/i.)


Protects against high shocks and spillage of viscous liquids, with relatively high mobility. Gives Maximum Protection against abrasion
WE HEAT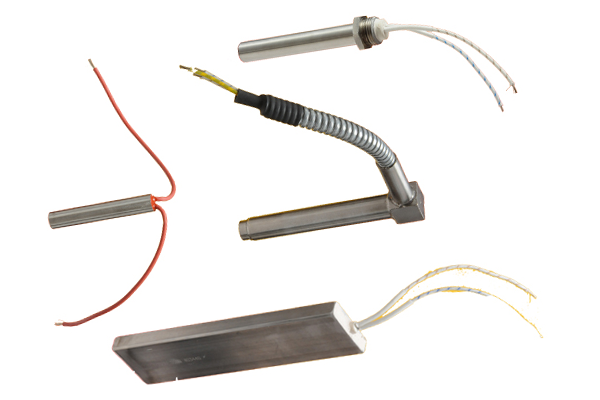 WE MEASURE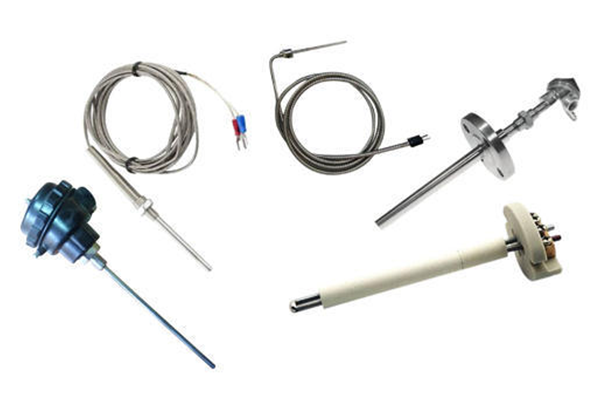 WE CONTROL