PROBLEMS WITH HEATING CARTRIDGE REMOVAL?
Our Patented Cartridge Heater Extractor has been developed in response to customer comments. They wanted to reduce the time taken for the removal of problem heating cartridges, by avoiding this issue in the first place. Sticking Cartridges ( of normal length ) are normally due to several possible causes; bore hole tolerance issues, extreme heat, frequent & very high power cycling, even age and environmental problems.
Our Easy Extraction System enables a quick, clean, and simple way to remove your cartridge heaters from difficult applications. Avoiding the awkward, time consuming and sometimes frustrating option of drilling it out.
The system can be used in the vast majority of applications; all that is required is a right-angled cable exit to allow for a threaded insert in the end of the cartridge, and our extractor tool which is made to fit our adapted cartridges. The Tool is robustly made to last, fabricated from the same high performance stainless steel as our heating cartridges. Below are the instructions on its use.
Note: Larger Diameter Cartridges can also have the threaded insert added, please contact us for details
WHAT IS THE EXTRACTOR SYSTEM?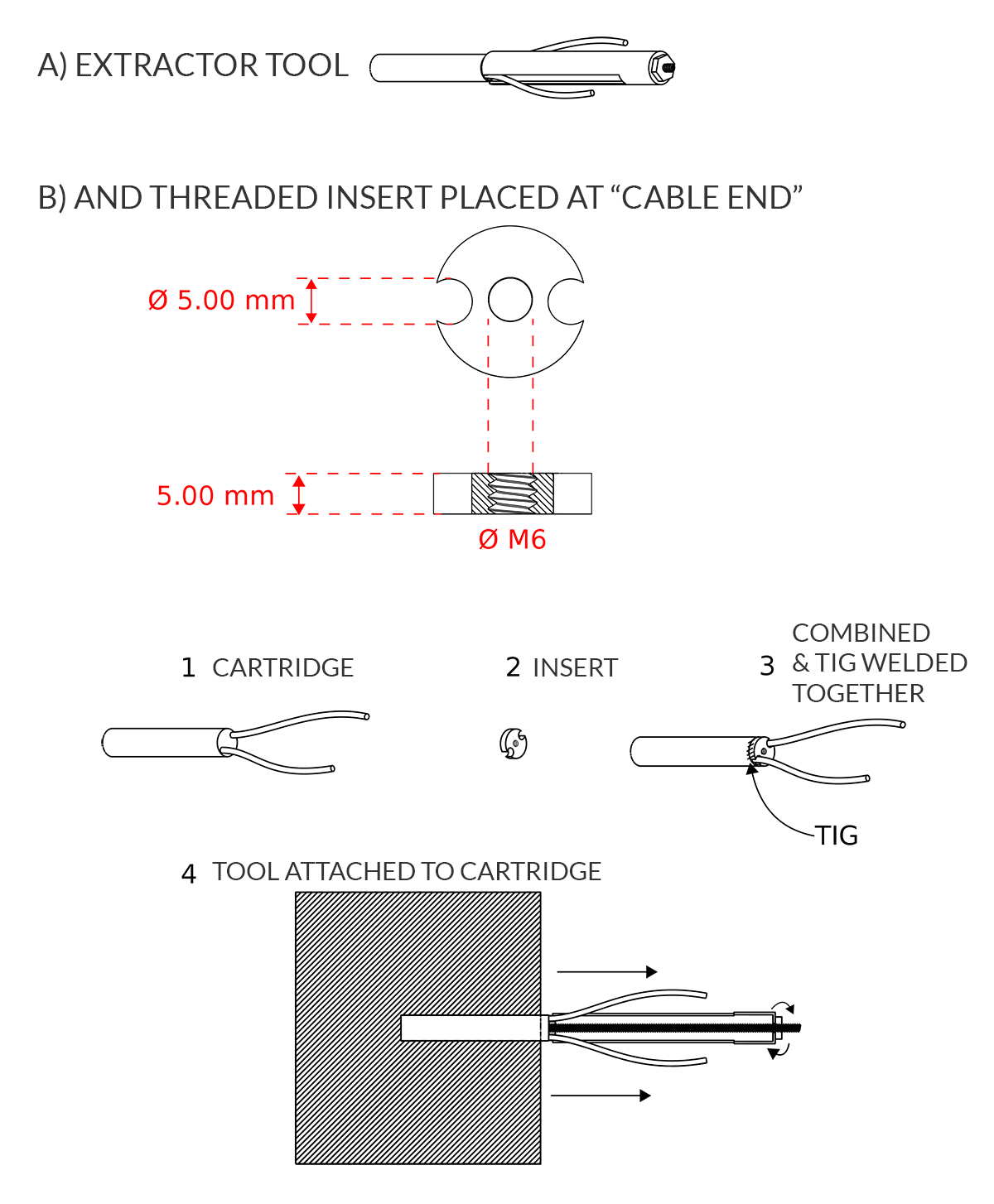 HOW THE EXTRACTOR SYSTEM WORKS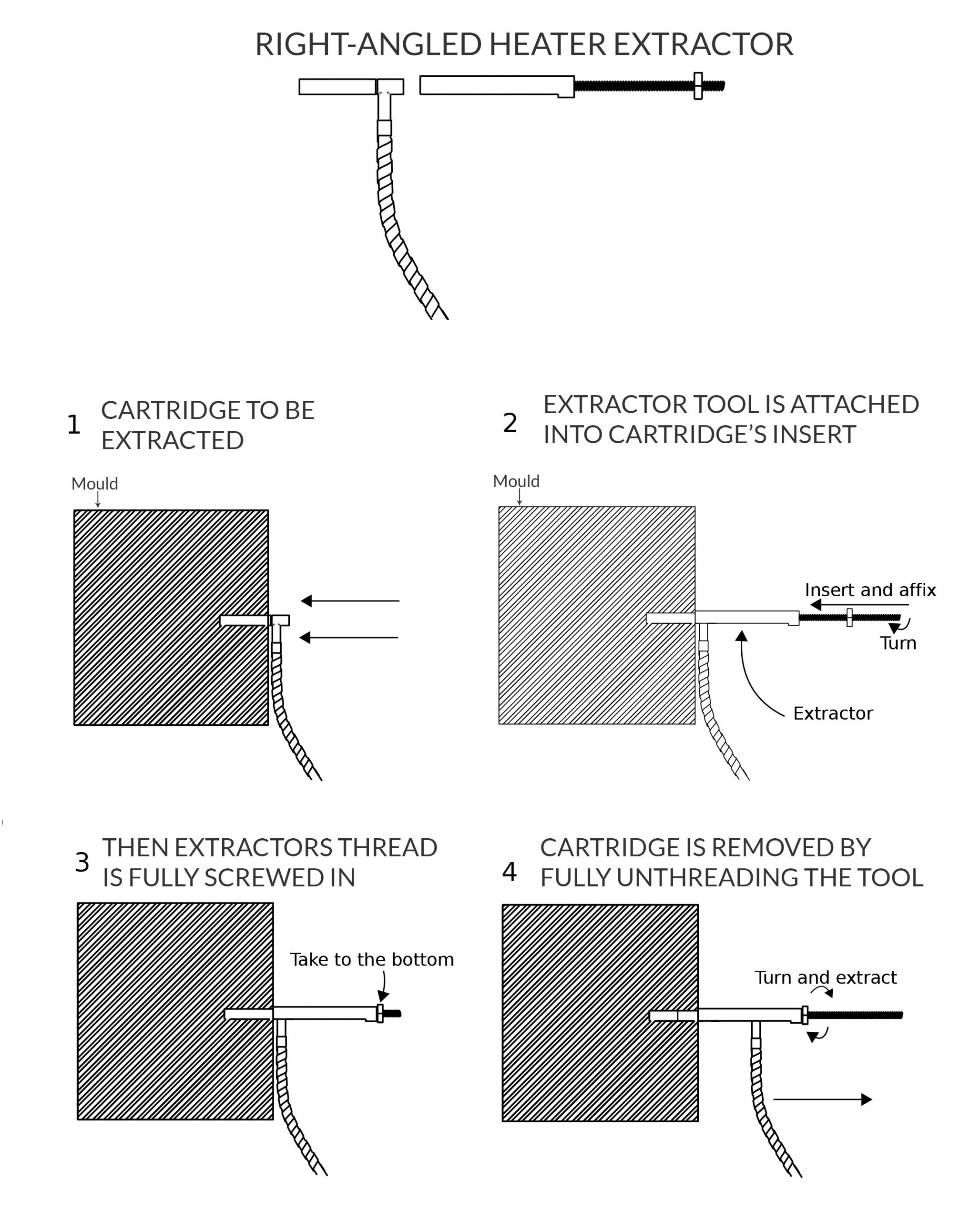 HOW THE EXTRACTION SYSTEM WORKS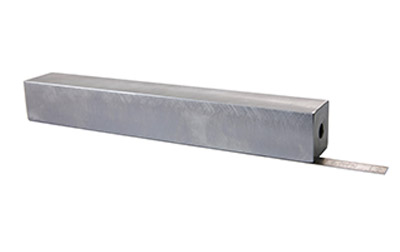 1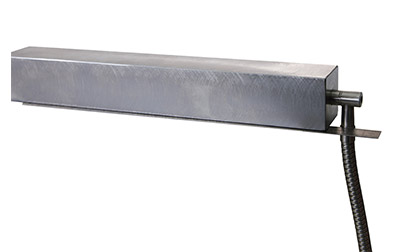 2
3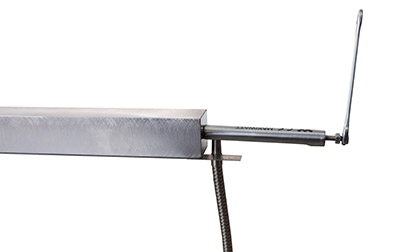 4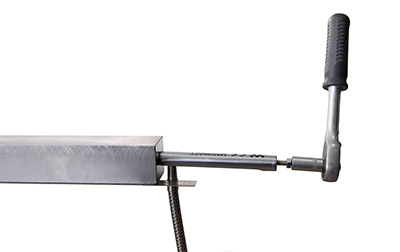 5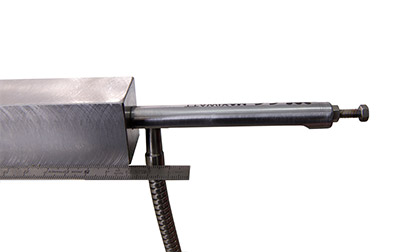 6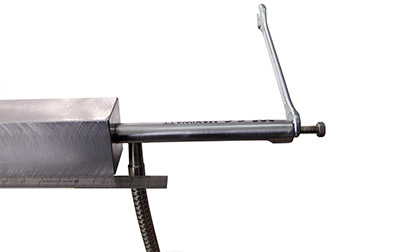 7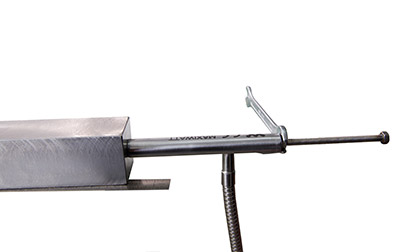 8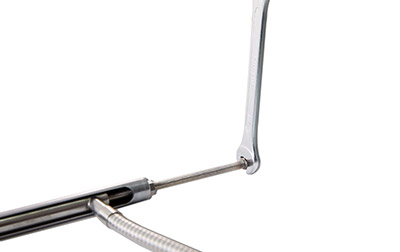 9
WE HEAT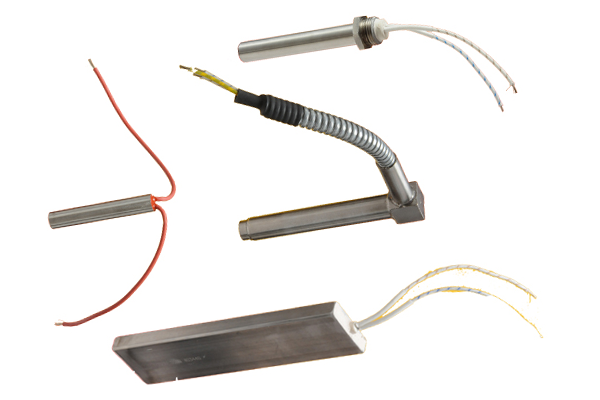 WE MEASURE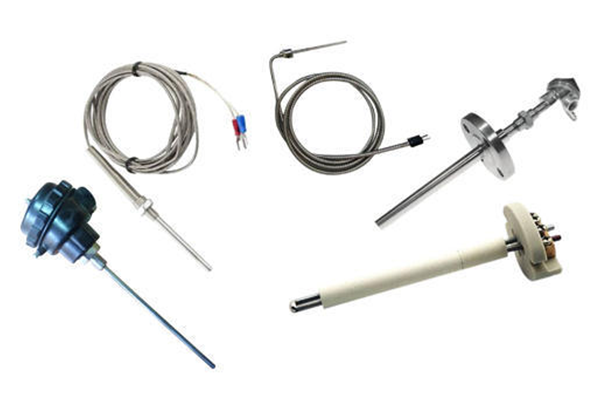 WE CONTROL